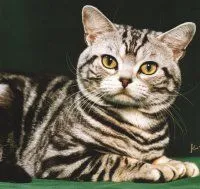 ---
It is very important to let us know if your cat is completely indoors versus a cat that has any access to the outdoors. By going outdoors, we include cats that only go out on patios or porches. If they leave the inside of your home at any time to venture into the great outdoors, please let us know as they need to be protected from Feline Leukemia Virus which is a horrible and often fatal disease.

---
FVRCP - Feline Rhinotracheitis, Calici and Panleukapenia Viruses- Given 4 times during kitten series 3-4 weeks apart, Boosted at first annual then every 3 years until age 10 at which time it is discontinued.
FeLV - Feline Leukemia Virus-- After 9 weeks of age, Given twice during kitten series to all kittens; After one year if pet spends ANY time outdoors given annually thereafter until 10 years of age at which point it is discontinued.
Rabies - Give once during the kitten series after 16 weeks of age, then annually thereafter.
---
First Annual Feline Exam
·Comprehensive Physical Exam
·FVRCPvaccine
·FELV (Outdoor Only)
·Rabies vaccine
·Fecal exam for parasites (recommended)
---
Annual Exam from 2-9 Years
·Comprehensive Physical Exam
·FVRCPvaccine (every 3 years)

·FELV (Outdoor Only)
·Rabies vaccine
·Fecal exam for parasites (recommended)

·Small Blood Panel to screen liver and kidney function
**Depending on your pet's health status we may begin recommending twice a year examinations