Here you'll find everything you need about Crossroad Animal Hospital and how we can help you. We have online forms to help stream line your visit as well as information, about our clinic including a virtual office tour and what to expect during your pet's appointment.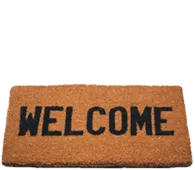 ---
Online Forms
Crossroad Animal Hospital offers our patient form(s) online so you can complete it in the convenience of your own home or office.
If you do not already have AdobeReader® installed on your computer, Click Here to download.
Download the necessary form(s), print it out and fill in the required information.
Fax us your printed and completed form(s) or bring it with you to your appointment.
---
New Patient Registration Form

This allows us to record our pet and owners information into our management software so that we can effectively and efficiently provide the service you deserve!
One form per pet, please!
---

Pre-surgical Information
Information you need prior to your pet's scheduled surgical procedure.
---
Download the Free AdobeReader®

---
What To Expect
When you are looking for a veterinary clinic, you should be able to count on superior care and excellent service. We at Crossroad Animal Hospital in Savannah,GA have assembled an expert team of veterinary professionals to bring you the best possible healthcare for your pet. We have a state of the art veterinary facility which is clean, comfortable, and efficient. Call 912-927-4343 to schedule an appointment and we will find a time that is convenient for you.
Appointments
We do operate by appointments. Our appointment book is computerized which allows us to efficiently make appointments for you and your pet. Our receptionists and team will attempt to accommodate all requests to the best of our ability. Emergencies are accepted anytime our clinic is open. If you feel you have an emergency with your pet, please call us or come to the hospital immediately. If possible, it is best to call before coming in so that a staff member can advise you on your particular emergency.
What to bring to your appointment?
If your pet is new to Crossroad Animal Hospital, please bring any medical history you have of your pet, including records of their last set of vaccinations. If you do not have copies of your pet's records, let us know and we will help you obtain any information we may need to continue his or her care.
Please bring any medications that you may be giving your pet, especially those requiring refills that may have been previously prescribed at another veterinary hospital.

How to make your pet's doctor visit as stress free as possible?
All dogs should be on a controlled leash at all times. If using a flexi-lead, please maintain control of your pet and keep him or her close to you as to respect the personal space of the other patients in the waiting area.
Please have your cat in a carrier. We do have an area reserved for our kitty patients and recommend placing the carrier on the table reserved as "kitty parking" as they prefer being off the ground. The reserved area of the waiting room is enriched with a plug-in diffuser that emits a feline calming pheromone to help ease their stress.

If your pet is coming in for a wellness visit, please bring us a fresh stool sample. If you are unable to bring one, we can always collect a sample during his or her appointment, however your pet would greatly appreciate it if you brought one in.
Some animals may experience motion sickness in a vehicle. If so, it is best not to feed your pet for at least two hours prior to travel. Some animals may even require medications. If you think your pet may need medication to prevent him or her from becoming car sick, please let us know.
If you have difficulty getting your cat into a carrier please call us. We have several tips that may be of assistance to you.

---
Pet Hospital Tour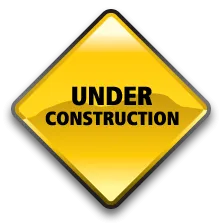 ---
Payment Options
Payment is expected when services are rendered. In order to focus on our patients' needs, customer service and minimizing costs, we do not bill.
We provide estimates for all surgeries and hospitalizations. If you have not received an estimate, you are welcome to request one at any time for your expected charges.
We accept debit cards, credit cards (Visa, Mastercard, Discover, American Express), Care Credit, checks and cash. All cards must be signed by the owner of the card.
Insurance For Your Pets

Another popular option for your family and pet is insurance coverage. To learn more, please visit the following pet insurance websites . . .
---
Veterinary Resources
Crossroad Animal Hospital is aware of the vast amount of information available on the internet. Our team has taken the time and evaluated the following sites. We trust the information the listed websites provide to you, our client, and member of our family.

American Animal Hospital Association
www.aaha.org

American Board of Veterinary Practitioners

American College of Veterinary Internal Medicine

American Kennel Club
www.akc.org

American Veterinary Medical Association
www.avma.org

Association of American Veterinary Medical Colleges
Agility Information
www.cleanrun.com

Center for Veterinary Medicine- U.S. Food and Drug Administration
Veterinary Partner-- Informative and Trustworthy Pet Health Information